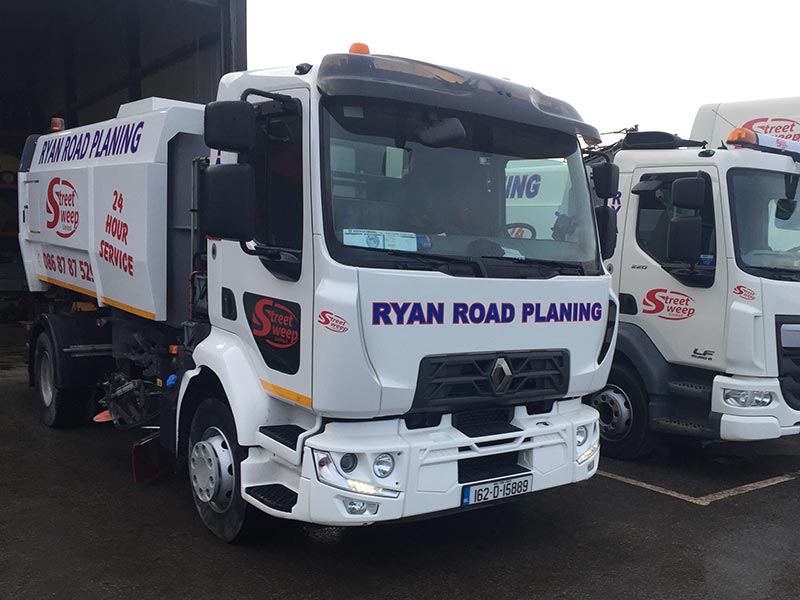 Streetsweep Planing and Sweeping
Ryan Road Planing Services are part of the Street Sweep Limited group. Based in Dublin, Ireland, Ryan Road Planing Services provide the highest specifications in machinery for road surface milling relating to road maintenance and road construction. We offer an unprecedented service with dedicated, highly trained machine operators and a 24 hour countrywide service.
The business was set up in January 2004 in Lusk, North County Dublin by Gary Ryan who is the managing director. The business quickly expanded as the reputation of the service provided grew and we began a countrywide operation through each division.
We work nationwide with all local authorities and the National Road Authority (NRA) to maintain the country's road network both with our Road Planers and Road Sweeping machines. The business won numerous contracts for example on the N7 upgrade in 2006 to the M5O in 2008 and others as listed below. Even through the downturn the business held its own with a dedicated work force and excellent management skills.
Key Projects
Ryan Road Planing Services have successfully completed a number of key projects on Ireland which are listed below for both private organisations and local government authorities. We continue to strive to ensure the service we provide is unrivalled and completed at the highest standard.
The service provided has once again been highlighted by the new projects and we can carry out fine milling on roads and are now a provider of machinery for drainage stone removal.
Project List:
Dublin Airport runway project
N7 Upgrade
M50 Upgrade
M3 Upgrade
Limerick Tunnel
M6 Upgrade
M1 Construction and Upgrade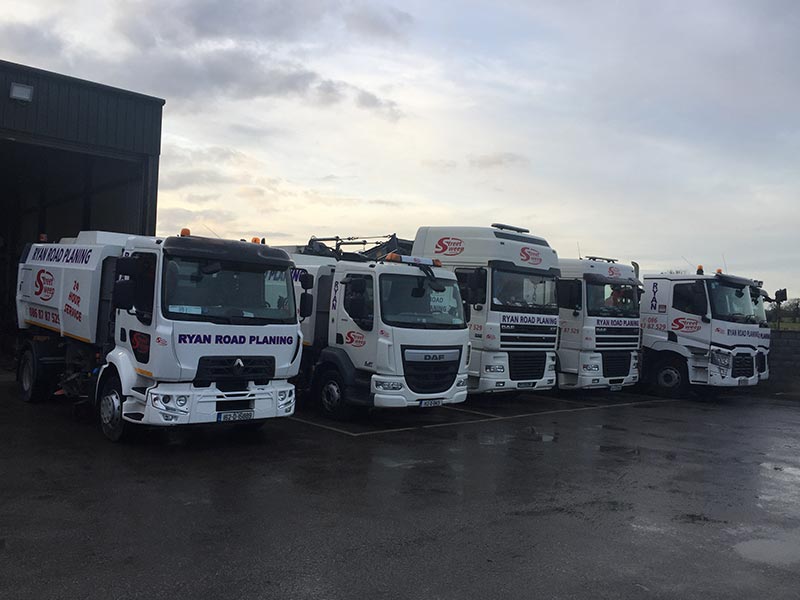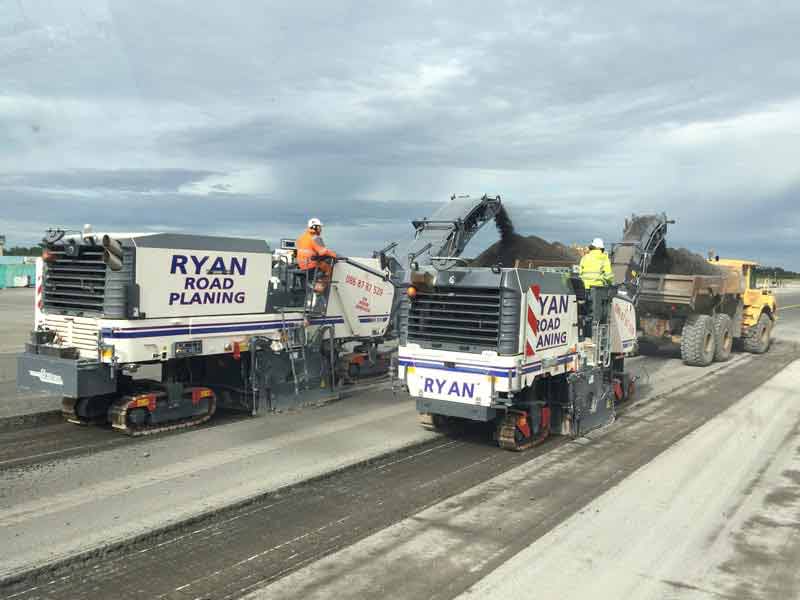 Road Planing
Ryan Road Planing provide an exceptional service with our fresh fleet of machines. Our machines are not more than three years old which gives our customers the peace of mind of reduced delays on site. Our cold milling machines are used for the quick, highly efficient removal of asphalt and concrete pavements. In doing so, they create an even, true-to-profile base for the construction of new surface courses of uniform layer thickness.
Cold Milling Machines
Ryan Road Planing Service have fleet of Wirtgen Road Planing Milling Machines ranging from 1 metre to 2 metre. The Road Planers are accompanied by 6-8 wheel tipper trucks and Scarab Road Sweepers where required.
The Wirtgen Road Planers offer accurate milling of tarmac/hra, profile planing as required, trench reinstatement, precision milling or base courses in preparation for wearing course, etc. Ryan Road Planing Services staff have been highly trained and certified and all machines are safety certified.
We have worked with all the main contractors throughout Ireland on the motorway upgrades on the M1, M7, M3, M6, M50 and the Port Tunnel in Dublin and the Limerick Tunnel.
Our work is also on smaller projects including housing estates, primary and secondary roads. Ryan Road Planing Services can cater for all your road planing requirements and have the expertise and machinery to carry out any project you have.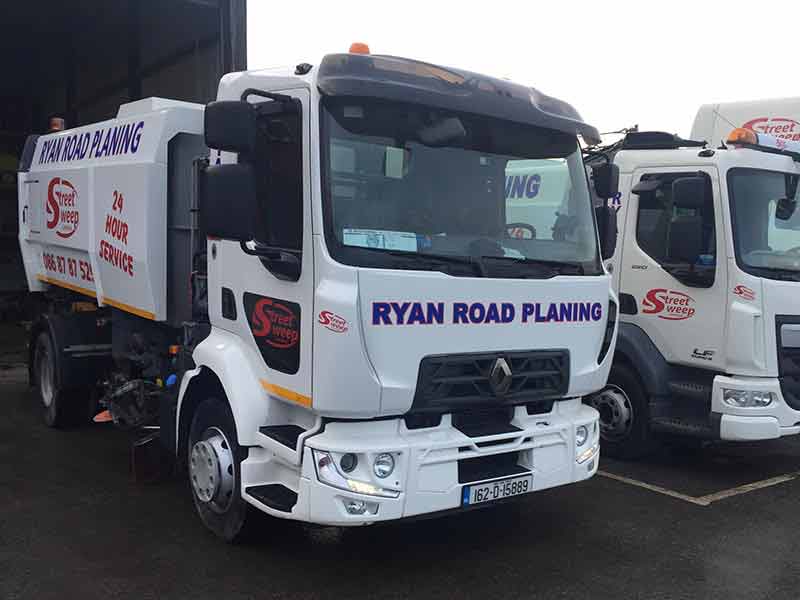 Road Sweeping
Streetsweep have a fleet of Scarab Magnum Road Sweepers, we offer a 24 hour, 7 days a week service nationwide.
Our road sweepers offer the following services :
Road Sweeping on all sites including Housing developments and Commercial Business Parks.
Road construction finishing surfaces.
Gully sucking and emptying.
The Magnum Road sweeper is equally at home in urban or heavy duty contracting work. The road sweeper has been designed for mounting on truck chassis in the 13 - 18* tonne GVW range. The Magnum is an agile sweeper with exceptional on-task endurance.
Our road sweepers and staff have all the appropriate safety and training certificates.
Streetsweep road sweepers have worked on numerous projects in the past including the M1, M3, M7 Upgrade Projects, Motorway Apple Service Stations and Dublin Airport. Streetsweep have been sub contracted into work with all the major Irish contractors.
Contacts
Click the bar below for related contacts